The Church is Open for Personal Prayer
Weekend Masses will resume June 13 and 14
Until that time the Church will be open for personal prayer as follows . . .
    Weekdays 11:00 am to 2:00 pm
    Weekends Sat 4:00 pm to 6:00 pm
    Sundays 10:30 am to 12:30 pm
Reconciliation will be offered from 4:00pm until 5:00pm on Saturdays.
Please remember to follow the San Diego County guidelines when visiting the church
Decree of the Apostolic Penitentiary on the granting of special Indulgences to the faithful in the current pandemic
The gift of special Indulgences is granted to the faithful suffering from COVID-19 disease, commonly known as Coronavirus, as well as to health care workers, family members and all those who in any capacity, including through prayer, care for them.
Annual Catholic Appeal
Each year we are invited to participate in our Annual Catholic Appeal, which is an opportunity for all of us to support essential ministries and services which benefit many in our local Church.  The theme of this year's appeal, Gratitude in Action, calls to mind what we experience in giving as well as what others experience in receiving.
Watch the Gratitude in Action Video!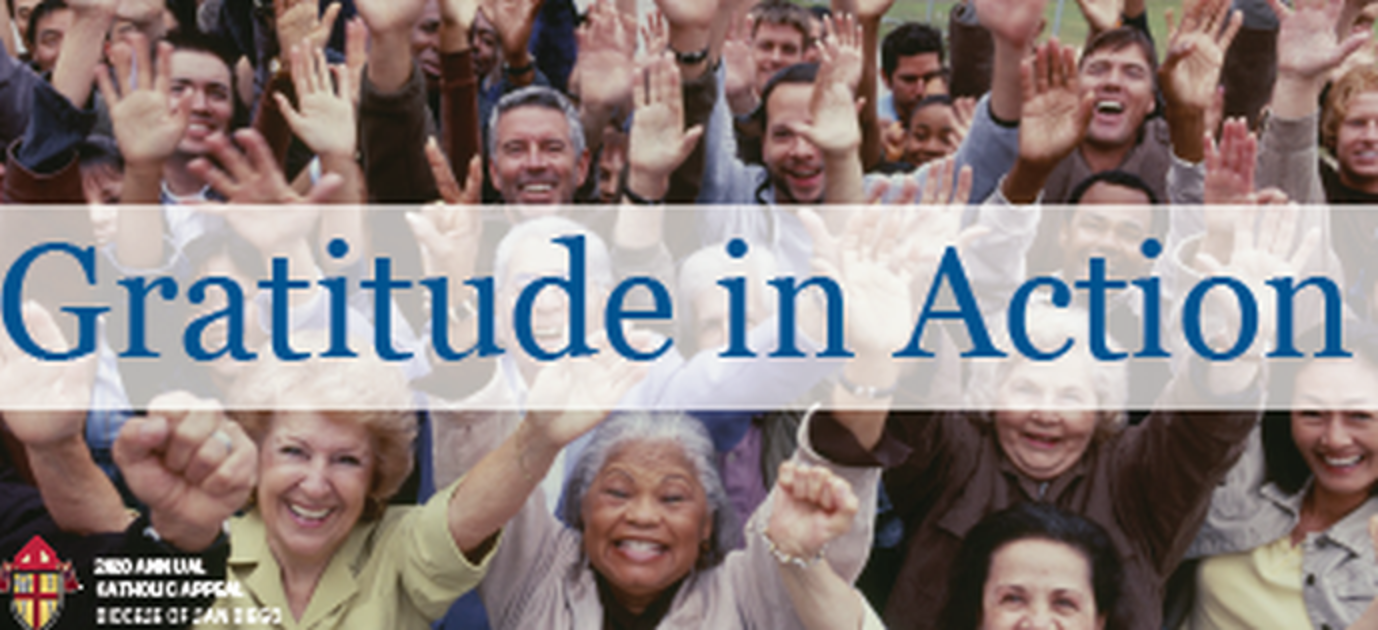 OUR MISSION AND VALUES
Welcome to Queen of Angels Church website. It is my hope that your visit will help you get to know our parish and Catholic Faith a little better and also assist you in becoming an active member of this vibrant faith community in beautiful Alpine, California.
What we believe
As a Catholic Parish we wholeheartedly embrace the teaching of Sacred Scripture, the living Tradition in the Church, and the authentic teaching of the Bishops united with the Pope [Magisterium], as well as the spiritual heritage of the Fathers, Doctors, and saints of the Church, to allow for a better knowledge of the Christian mystery and for enlivening the faith of all the People of God.
Our Mission
The Mission of Queen of Angels Church is to:
Grow in our relationship with our God through Jesus Christ.
Strengthen our faith by living and teaching the Gospel.
Serve God's people in our parish, our community, and our world.
Join us... get involved!
Giving back and getting involved is easy, check out our events calendar for more information.