Decree of the Apostolic Penitentiary on the granting of special Indulgences to the faithful in the current pandemic
The gift of special Indulgences is granted to the faithful suffering from COVID-19 disease, commonly known as Coronavirus, as well as to health care workers, family members and all those who in any capacity, including through prayer, care for them.
Annual Catholic Appeal
Each year we are invited to participate in our Annual Catholic Appeal, which is an opportunity for all of us to support essential ministries and services which benefit many in our local Church.  The theme of this year's appeal, Gratitude in Action, calls to mind what we experience in giving as well as what others experience in receiving.
Watch the Gratitude in Action Video!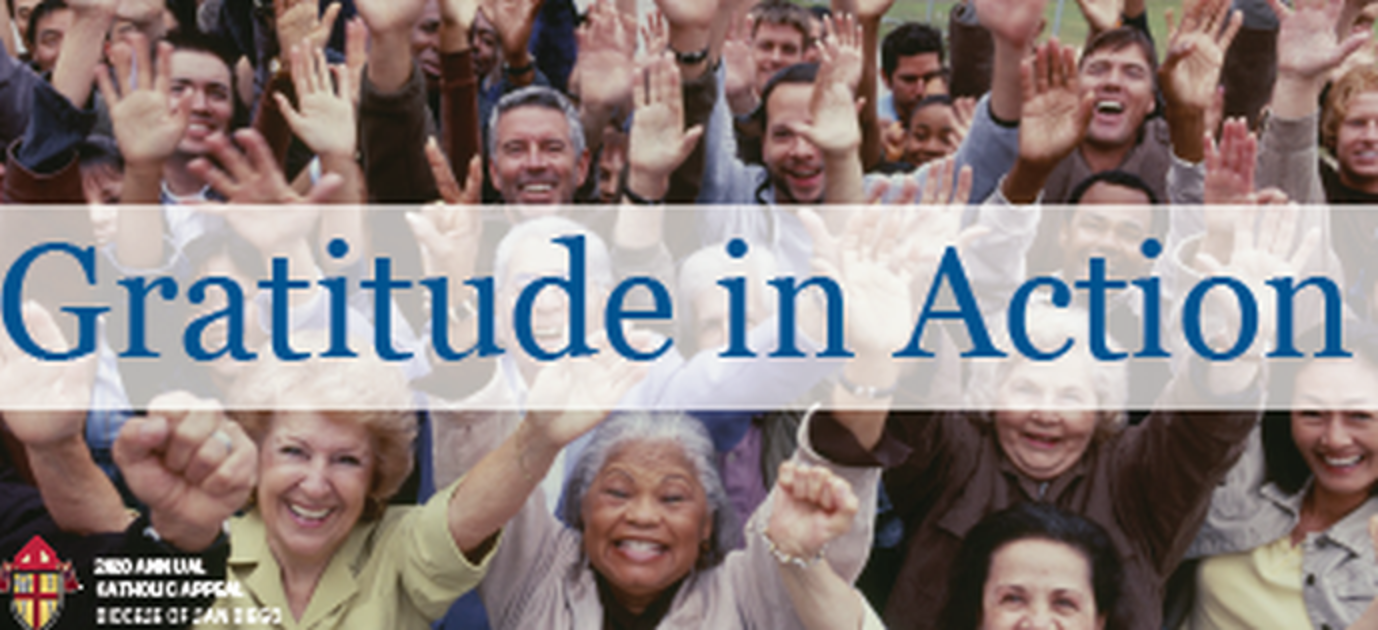 Join us... get involved!
Giving back and getting involved is easy, check out our events calendar for more information.